PuzzlePicz
(Windows 10 | 9 | 8 | 7 | XP | 2000 | NT | ME | 98 | 95)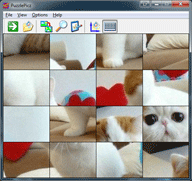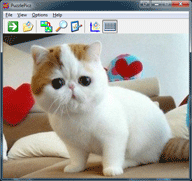 Free download (Windows)
PuzzlePicz is a challenging, fun puzzle game! You start off with a jumbled up picture and try to put it together again. The difficulty of the puzzles can be adjusted so the game can be suitable for both children and adults. The game comes with some default puzzles and lets you load in your own pictures if you get tired of them (in GIF, JPG or BMP format).
Features
2 Modes of play : Tile Swap and Slider Puzzle!
Load in your own pictures! (GIF, JPG and BMP file formats are supported).
Adjustable difficulty level, from 3x3 up to 10x10 puzzle square sizes.
Create gift puzzles - Send your own puzzles to friends and family.
Free forever
PuzzlePicz is free to play and has no advertising. If you enjoy it please support our work by adding to the tip jar! :)
PuzzlePicz comes with one default puzzle, but you can turn any picture into a puzzle. Here are some picture packs for you to try.
| | |
| --- | --- |
| Nature ( 2 images - 416Kb ) | Office ( 7 images - 1.59MB ) |
| Fabrics ( 4 images - 883Kb ) | Money ( 4 images - 1.06MB ) |